Are you looking for a career in real estate but don't know where to start?
We have information and classes available whether you are looking to start your career, doing your continuing education or a seasoned agent keeping current on the continuely changing landscape of real estate. Keep reading for useful tips to help your real estate career or CLICK HERE to go straight to our resource links.
What should you do before starting a career in real estate?
Before starting your real estate career; get in the right mindset, do your research, start a budget and create a plan.
1. Get In The Right Mindset
Know that you are about to start your own 100% commission based business with a high fallout rate where, You are the boss and you have to convince others to use your services. If that excites you, this is a great place to start!
A little nervousness is normal but this could be a great life changing decision. You may be breaking into entreprenuership for the first time and That's why mindset is key! This is the first step in turning an opportunity into something amazing for your future. Take some time to answer these questions for yourself:
Why? What are the driving forces that have led me to this decision?
What do I most want out of this business?
What most interestes me about real estate?
What will my success in real estate ultimately do for me and my family?
What is my motivation?
Do I attract people? Do conversations come easily?
How is my health, energy, drive, motivation and overall well-being?
2. Do Your Research
You may have talked to a few real estate agents by now, but have you reached out to a local lender, real estate attorney, title rep, inspector or stager?
Make the effort to talk to several people within the real estate industry who's oppinions you value to discuss their experiences.
This engagement can strengthen your resolve to move forward or make you re-evaluate your decision. It is important to know yourself and where you are on your journey. No one who only dips their toes in is ever satisfied. These resources are great tools to help educate yourself and grow your mental muscles and to give you a road map if you are ready for the journey.
3. Be Finacially Prepared
You need a financial cushion! There are varying opinions on what that looks like for each person. It is a great idea to talk to a financial advisor or mentor who can help you determine your budget needs. Many suggest up to 6 months living expenses covered so that you and/or yours won't feel the stress as you are growing your business.
You are building a network and pipeline. Most every paycheck in real estate will arive 60-90 days from signing sales or listing paperwork. That pipeline you are building will need to be tended to and grown over time so that it can multiply and create the revenue stream you are working towards. This is why it is so vital to begin building your connections and data base now - even before you get your license.
Learn how the system works, how commissions work and what percentages you should expect as your actual income. Be knowlegeable in what percentage you request in your contract, what your commission split is with your broker and/or the listing agent, also how much to determine set aside for taxes.
Starting any business can be expensive. Rest assured, if we compare the start-up fees for real estate to other traditional businesses out there, it's actually quite cheap. Here are some expenses to consider budgeting for:
Pre-license: required classes, exam prep, application fees
License: License fees, local board and MLS dues
Dues for C.A.R. (California Association of Realtors) and N.A.R. (National Association of Realtors)
Business expenses: Lockboxes, signs, business cards, marketing tools, various technologies, professional services (i.e. professional photography or staging) and continuing education.
Your chosen brokerages may provide some of these resources so be sure to inquire about them during your interviews.
As a business owner there are a lot of expenses that can become a tax write off. Be sure to read up and maximize on your opportunities and minimize expenses.
4. Have A Plan
Now that we've got the right mindset, have done our research and have made a budget we need to create our game plan.
Spend some time outlining the following:
How much money do I need to make?
How much money do I want to make?
What are my 30-60-90-180 day goals?
What is the average commission in my area?
How many closings will I need to hit my goals?
What brokerages have I interviewed? What training do they provide? Will my broker provide mentorship opportunities?
Do I want to be a solo agent or join a team?
How will I spread the word about my services?
Who is my target demographic?
What kind of real estate am I targeting? What aspects of real estate does my broker serve if I want to expand?
Who are the top 100 people I know most likely to buy or sell real estate this year?
Do I want to be a full-time or part-time Realtor?
Original article material found here at inman.com
We want to help you have a long successful career and live a brilliant life serving people who aremakeing some of their biggest life descisions.
Call us to set up a meeting to discuss how we can serve you in your real estate career.
Here are some resources to exclusive offers on real estate classes: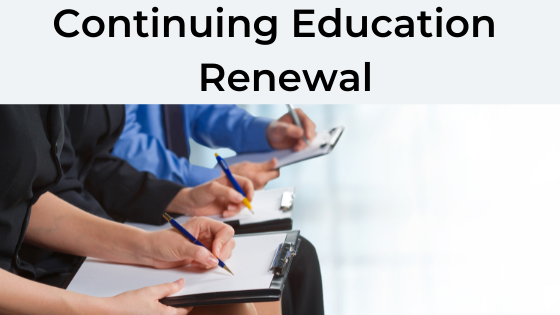 Testimonials
" We asked Maria to evaluate our property long before we decided to sell. Knowing she had the expertise to know if it was the right time for us, based on the current market. It took about two more years before we were comfortable, but never any pressure from Maria just for a sale. When the day came, she had an updated report ready and we identified things that needed sprucing up or gentle repairs. After everything was completed, she listed the property by noon and we got a phone call from her the next day around 9 am. Full cash offer, with closing in 15 days. We couldn't be happier and we will use Maria again in the future. "
- Michael L.
" I could not be happier with the services that Maria provided to me and my family. Not only did she provide knowledgeable, professional service during my home buying experience, but her love of people helped me through the exciting (and at times scary) transition that come with making such a big life change. "
- Christina M.
" ★ ★ ★ ★ ★ We could not have been more happy with the outcome of our dealings with Jon. Finding out we had to move, and sell our family home of almost thirty years, would have been traumatic enough, but then throw in a pandemic and you have a disaster. A friend who had recently sold a home with Jon recommend him to us, and from the first moment of contact he was present and professional. Helping us to find a perfect family to purchase our home, and was also instrumental in helping us find a replacement home. Whether you are selling your home, or looking for a new one I highly recommend Jon Hamilton. "
- Jim and Kathy S.
" Just want to thank Nicole for all of her help with the purchase of our new home. This was a fast process that moved very quickly and she provided us with all the tools we needed to make this a smooth move. Our home went on the market on a Tuesday and she scheduled an open house for that Saturday and by Sunday we had an offer. We received our keys on Christmas Eve and Nicole gave us the best Christmas gift a family could receive. We truly thank you for all of your help with purchasing our dream house. "
- Rich & Tami K. - Yuba City
" I was worried about listing and selling out home but Lacie made it so easy. She understood some of the issues regarding my husbands special needs and worked closely with us to make it a great experience. She responded to every text, call an email so quickly and communication an reassurance was quick. Lovely experience. "
- Debra Reed
" ★ ★ ★ ★ ★ We have worked with Jon several times. Jon always looks out for our best interest. If you want the most bang for you buck, go with Jon! "
- Jeremiah and Meagan C.
" ★ ★ ★ ★ ★ If I could give Jon 50 stars I would. I couldn't possibly say enough good things about him and his realtor skills. He not only helped me purchase my home but to sell it as well. He goes above and beyond and I'm truly going to miss working with him..at least until I buy again! Anyone would be silly to go with anyone else. "
- Amanda H.
" Maria is such and excellent realtor. She made the process of buying a home easier than expected. She was always available and most importantly at short-notice!! She will go out of her way to show us properties at our own schedules (when they were not at open house time). Great at transferring our concerns with the seller and ready to getting us more banks for our bucks. We still call her to ask diverse questions related to the house and neighborhood. We now consider her a friend for life. "
- Thelma C.
" Maria was relentless in getting me a house that would work for my difficult needs and situation. Long after I gave up hope, she persisted and battled endlessly with sellers and lenders to get me into my very own home! A terrific ally to have, going above and beyond what anyone would expect. I highly recommend her services!! "
- Jordan R.
" We couldn't have been more blessed to have met Nicole and had her for our realtor. She is the sweetest, most caring, and helpful realtor and person in general. She was there every single step of the way through a somewhat rocky process with the sellers of our new home. She was always available for any questions or concerns we had. She made us feel so at ease knowing that she had our best interest and was there standing behind us. There was no question or situation that she didn't have an answer to or was able to answer in a timely manner. She is the best at what she does. We are so glad to have found such an amazing realtor and made a friend along the way. "
- Amy and Brady Beymer
" Maria was an absolute dream come true! Before our family was referred to Maria we were so discouraged by the home buying experience! We called our mortgage broker to tell him we were going to take a break but after a little bit finally agreed to meet Maria and we are so glad we did! She listened in detail to what we wanted and needed from a home, were patient with us through God knows how many walk-throughs... She even participated in our nicknaming of listings! Maria was fabulous with our children and made sure we were happy every step of the way! Even though her job has been done for over a year now, she still continues to check in and hasn't missed a function yet! We love Maria and if you make the "ball call" you won't regret it!! "
- Jessica T.
" ★ ★ ★ ★ ★ Jon started working with us a year prior to selling our home. He was very helpful and honest with the things we needed to do in order to sell our home quickly and to get our asking price. Our home sold within 24 hours on the market with 4 solid offers to choose from that we're over our asking price. He was with us every step of the way through escrow. Which was a true blessing. We moved out of state and would of had him as our agent there if we could of.I highly recommend Jon if you need to sell or buy a home. I recommend him to a very dear friend and he too sold their home quickly and helped them purchace their retirement home. Jon is EXTREMELY knowledgeable and honest and a true Master in his profession. "
- Steve and Vicki G.
" Nicole treated us like family. She was always available when we needed something. She is a great communicator. She genuinely wants her clients to be happy with their home and goes above and beyond to make the home buying experience enjoyable. Highly recommend!! "
- Chris & Sarah
" ★ ★ ★ ★ ★ The best realtor anyone can have. So grateful I had her, first time buying a home I didn't know much but she guided me every step of the way and made sure I knew everything, the good and the bad. She has some awesome connections with good lenders which made the process even smoother. We always kept in contact and she would reply to me so fast whenever I had a question and whenever there was updates on our process. I plan to have her sell my house as well when the time comes. 10/10 recommend!!! "
- Julissa Lozada
" Maria was great. She asked what I was looking for and responded with lists matching what I wanted without trying any upsales. Working with her was like having a whole team for the whole process. She has many local connections ranging from loans to inspectors. Without going to long, I would work with her again and have recommended her to two people at work already. "
- Brian W.
" Nicole is amazing! Very patient with us and our 4 kiddos. I definitely recommend Nicole, you will not be disappointed. "
- Amber S. - Yuba City
" Can I just shout out to the best realtor ever? 👏🏼👏🏼 this girl has been there through the struggles and the tears and the laughter and the endless texts and phone calls. She has been so supportive of us through our crazy process. Today, we signed papers selling our first home. And on to the next adventure we go! 10/10 recommend @laciestumpfrealtor ❣️ and who else can say their realtor contacts their mom for some ideas and gives the most AMAZING house warming gift 🤔😍 we love you Lacie! So proud and happy to call you my friend 💕 "
- Tim & Taylor Bybee
Previous
Next